Posted by: Tabitha Dickerson 14 March 2015
---
I and Magical Boyfriends—a bara (Male Love) eroge title has been recently released for free. The download, announced by Senga Migiri is identical to the retail version of the game. Senga Migiri, of UGCP announced that the nine year old title is now a freeware title and can be downloaded for free from Senga's blog as of March 03.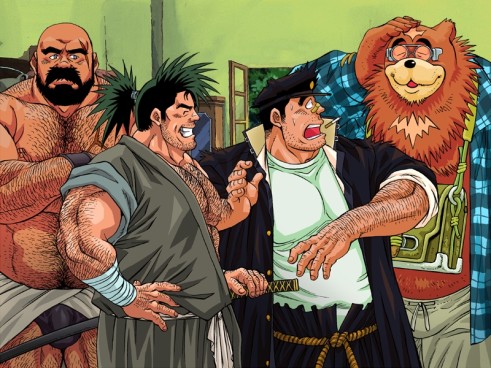 ---
For the uninitiated, I and Magical Boyfriends is set in a fantasy world, following the story of Simba. Simba is a rather muscular and hairy man—a bear, who is skilled in the art of magic. Feeling rather lonely one day, he decides to take it to the next step choosing to invoke an ancient tome—the Spellbook of Almagest. He winds up accidentally calling four random buff males from different worlds. He has roughly one month until he receives a property inspection, which will reveal that he's broken his housing contract but there's a slight problem. Simba may be falling in love with one of them and if he doesn't sort the issue out, he may have to renounce his magic studies.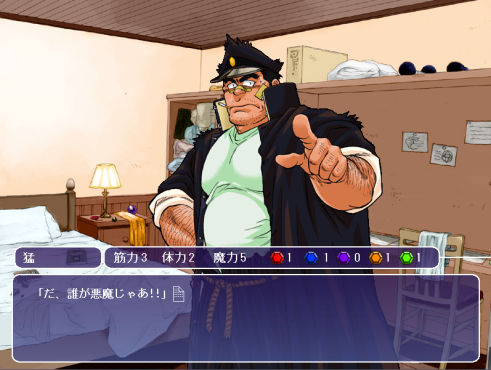 ---
I and Magical Boyfriends has been reported to contain issues with operating system support. BaraGamer suggests changing your computers system locale and setting it to Japanese. This is found in the Language settings in the Control Panel. Then right click on the file "or.exe" and enable "Windows Compatibility" mode. Migiri has also allowed people to use the game to make fan movies, and mods. Fans can use it to create fan-fiction, and any modifications they may choose. They are also allowed to edit data in order to add custom scenes. Migiri also stated "If you are going to change the title, you must clearly state the original work "Me and My Magical Boyfriends." Aside from that, you're not allowed to profit off of it."
---
In regards to the download link on Migiri's Diary page, when accessing the file, we were greeted by a webpage saying the site wasn't trusted and not to proceed further. If anyone is interested in pursuing the link further, we'd be more than happy to add any details missing from the article. If you have any concerns, or just want to comment on the fantastic job our staff writers do, please do follow us on Twitter. Every day full of comments is like Christmas.
If you enjoy our content and would like to support us, please consider donating to our Patreon.
Share This: